Information on our COVID-19 restrictions
Holme Valley Online Booking – Please read the important changes we have made to make your stay safe and comfortable due to COVID-19. 
In line with the National Lockdown and government legislation we are currently CLOSED. At the moment there is no guidance about when we can reopen. We hope to have an update from the government by the end of February. 
If you have a booking with us during January or February, you should have received an email regarding cancelling. If you have booked to stay with us during March, we will contact you in February when we know more about our possible reopening dates.
If you need to contact us please e-mail us on enquiries@holmevalleycamping.com or you can ring our office on Saturdays from 9.30am to 12 midday. We are still accepting bookings  for 2021 online and by telephone during office hours.
Booking Your Stay in 2021 - Book with confidence with our 'Covid Guarantee'
Any booking which cannot go ahead due to Covid-19 can be refunded in full.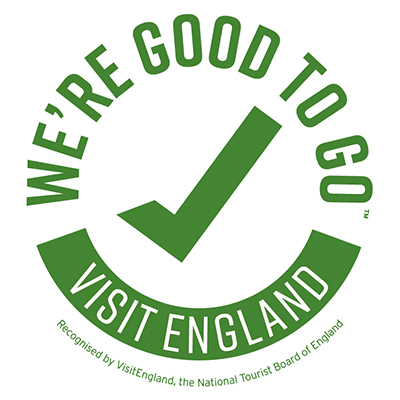 Since reopening after the first national lockdown on Saturday 4th July 2020, the way we operate on the park has been very different to ensure the safety of our guests and our staff. You will still be able to relax and enjoy our fishing lake, woodland, fields and river with even more space as we are reducing the number of guests we are allowing on the park. In line with government guidelines and new legislation, we have had to introduce new restrictions. At this stage we can't confirm which restrictions will continue when we are given the go ahead to reopen. The restrictions which will be reviewed are:-
The Rule of Six Legislation (introduced 14th September 2020)
If this still stands when we reopen, we will not be able to accept groups of more than 6 people. A group may consist of multiple caravans, campervans or tents. This new rule applies to everyone, regardless of whether you are related to or already spend time with the people you wish to holiday with, it also includes babies and children of all ages. We have a legal duty to follow this new rule, therefore any groups of more than 6 who arrive at the park will be turned away without a refund. As a business, we cannot risk bending the rules and breaking the law.
No Mixed Households in Units.
Depending on the rate of infection and government guidance at the time of opening, guests may only be able to share a unit (tent, caravan, cabin, etc) with somebody they already live with as social distancing is too difficult in a small space.
When given the go ahead to reopen later this year, we will review the above restrictions and if the Rule of 6 legislation still applies, we will contact group bookings individually. 
Shared Facilities
When we are given the go ahead to reopen later this year, we will review the use of facilities and plan to operate in the safest way possible both for our guests and staff. If we feel the need to introduce private facilities (port-a-loos) for camping guests, as we did in 2020, we will contact those with existing bookings. Please note, like last year, this will incur an extra cost.
If any of the above restrictions are re-introduced when we reopen and they affect your booking, for example if you have booked as a group, we will contact you as soon as we can to rearrange your booking.
For guests to have a Covid-secure stay, we have...
Reduced the number of guests staying at the park at any one time. 
Set up a self check-in system to reduce customer-staff contact (although if you need anything, we are always happy to help!)
Introduced extra cleaning and sanitising of all facilities.
Provided bottles of sanitiser for guest use around the park.
Introduced a one-way system in place around the park so that social-distancing can be managed during high-season.
Moved the park shop to the check-in building so that we can serve guests safely.
Cancelling your Booking
If the park remains closed during a time you have booked or you cannot stay with us for reasons related to Coronavirus, we prefer that you postpone your booking to a future date but will allow you to cancel your booking with a full refund. For all other cancellations, our usual policy still applies. If you have to cancel in advance (7 days or more), we will refund at least 50% however we always consider each cancellation individually.
Other useful things to know...
Cabins
Willow Glamping Cabin has its own facilities and can be booked as normal. Please bring your own cutlery, plates and cups (we normally supply these) as well as your bedding. A stove top kettle will be supplied as normal. As Willow cabin has an induction hob, we will supply you with pans for cooking.
Camping Cabins previously in 2020 had the use of either a family bathroom or the disabled wet room, there was an additional charge of £12 per night for this, capped at £48 per week. Currently, we are not planning to allocate camping cabins with a private facility for 2021 bookings, however we will review this on reopening and contact existing bookings if our plans have to change to ensure a safe stay. Please bring your own cutlery, plates, cups and pans for cooking (we normally supply these) as well as your bedding. A stove top kettle will be supplied as normal.
Park Facilities
Our play area is open, but don't forget the woodland, river and fields. Kids can explore these areas on their bikes, go den building, follow the woodland trails, play hide and seek or kick a ball around. Please, however, do not allow younger children to roam unsupervised around the park so that they do not, albeit inadvertently, break the 2m rule.
Our events on the Event Calendar for 2021 are to be confirmed and our Food Calendar will be published in the spring.
Dogs are very welcome, and the surrounding woodland is ideal for walking and letting your dog off the lead for a run around, however we do strictly ask that they are kept on a lead on the park at all times. Please also make sure you clean up after your dog.
New additional social distancing dos and don'ts everyone will be asked to follow
Holidaymakers are very welcome to:-
o  enjoy the caravan/cabin/tent and the area of their pitch
o  walk freely on the park observing 2m social distance at all times from fellow caravan/ tent owners and the park team
o  bring soap, hand gel, gloves, toilet roll, disinfectant, hand sanitiser – just to be on the safe side.
o  talk to any of our park team but always observe 2m social distance.
o  Use our shop to purchase anything you may have forgotten, an ice-cream or a bottle of wine.
o  Paddle in the river, fish in the pond, explore our woodland or head out on any on one of the beautiful walks we have around us.
Please do not:-
o  Meet, gather or book with friends in a social group larger than 6. Invite or entertain visitors while staying on the park.
o  Visit us in any group outside of your own home. All units must only have people from one household, no sharing cabins, tents, motorhomes, etc.
o  Allow children to roam unsupervised around the park so that they do not, albeit inadvertently, break the 2m rule.
Getting Here
Please note if you are using a Sat Nav to find us, it will almost definitely take you to the wrong end of our lane. The only way to access the park is off the A6024 where you will see camping and caravanning signs.
We hope to welcome you soon!